Inhouse Tailored Training
1-3 day Courses / Troubleshooting Workshops
Corporate Growth Strategy and E&P Portfolio Optimization
Exploration Strategy and Value Creation
Basin Analyses Methods
Sequence Stratigraphy
Carbonate Sedimentology
Deepwater Turbidite Depositional Systems and Reservoirs
Integral Exploration Round Technical & Economic Evaluation Workflow
Field Development Workflow
Logistics and Supply Chain for Unconventionals
Introduction to Data Analytics and to People Analytics
O&G Contractual and Fiscal Terms
Oil & Gas Regulation in LatAm
Mergers and Acquisitions
Negotiations
International and Cross-Cultural Business
Decision Theory
Leadership Development
Contact us
Improved and Enhanced Oil Recovery (IOR/EOR) Short Course
3 Day virtual or onsite IOR/EOR theory and cases studies
EOR Short Course Description Day 1
Overview & terminology
Effect of rock properties
Effect of heterogeneity and anisotropy
Effect of fluid properties
Wettability
Capillary pressure
Relative permeability
Physics of water displacing oil
Statistical forecasting
Analytical forecasting
Numerical forecasting
Monitoring
Natural Water Drive and Coning
Water shut-off
Pattern rotation
Natural & hydraulic fractures
Horizontal well applications
Downhole separation
Enhanced waterfloods
Waterflood planning
Case histories
Life under primary recovery phase: recovery targets andways to improve
Reservoir life cycle and recovery process
EOR Short Course Description Day 2
Life under secondary recovery phases: immiscible gas
injection, waterflooding, recovery targets, ways to improve
Secondary Recovery
Overview & terminology
Effect of rock properties
Effect of heterogeneity and anisotropy
Effect of fluid properties
Wettability
Capillary pressure
Relative permeability
Physics of water displacing oil
Statistical forecasting
Analytical forecasting
Numerical forecasting
Injector/Producer monitoring
Integrated monitoring
Sweep efficiency and displacement efficiency
Water shut-off
Pattern rotation
Natural & hydraulic fractures
Horizontal well applications
Downhole separation
Enhanced waterfloods
Waterflood planning
Heavy oil – cold "foamy" production, production with sand
Case histories
EOR Short Course Description Day 3
Life under enhanced oil recovery phase: increasing complexity, cost/benefit consideration, EOR selection matrix
Miscible methods: selection criteria, recovery, design considerations, case studies
Phase Behavior – MMP,
Ternary Diagrams
CO2 Flooding & Case Study
Chemical methods: selection criteria, recovery targets,
design considerations, case studies
Polymer Flooding,
Surfactant and Alkaline Flooding
Foam
Thermal methods: selection criteria, recovery targets, design considerations, case studies
Technical challenges: current and future R & D directions, facilities modifications and personnel training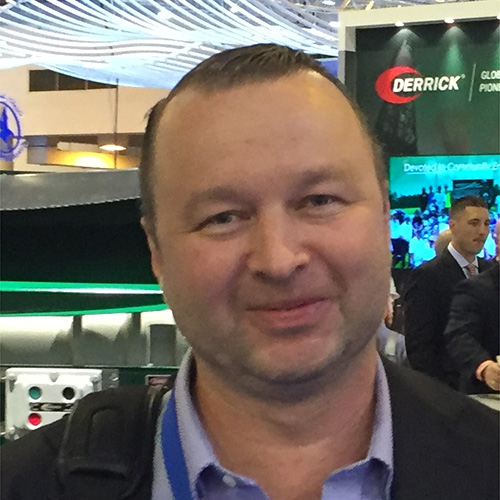 Ivan Terez
Houston
Pet Eng / PhD Geosciences / MBA
Consulting focus
Exploration/appraisal and field development for onshore and offshore (shallow and deep), new ventures and assets, portfolio optimization; reservoir engineering advisory, conventional and unconventional EOR recovery, reserves management, economic and financial feasibility studies; decision-making, asset restructuring.
Professional background
Ivan is Founder and CEO of Renascent Energy  and has held management and technical advisory positions in Chevron, Eni and Casa Exploration LP.   He has broad experience in LatAm, GoM, UKNS, Ukraine, Russia, Kazakhstan and Indonesia.
Education
BSc/MSc in Mechanical Engineering (MIPT, Russia),   MSc in Petroleum Engineering  (U of Houston), PhD in Environmental and Geosciences (Texas M&A), MBA (AFW Wirtschaftsakademie Bad Harzburg, Germany).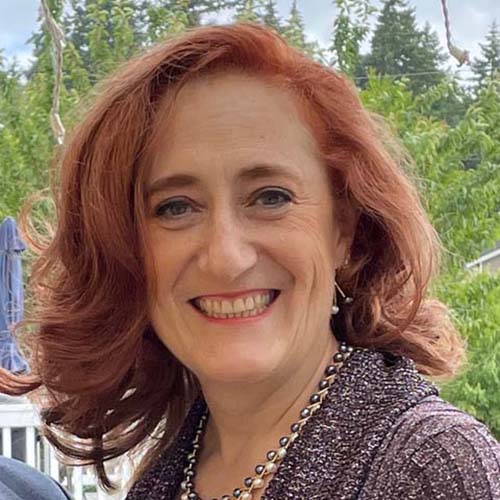 Myriam Juritz
Seattle
Chem Eng / Dr Pet Eng / Mgmt Cons
Consulting focus
Reservoir engineering, integrated reservoir management, simulation, EOR, exploration new ventures, economics, international management and strategy, organizational performance, process improvement.
Professional background
Myriam is an independent petroleum and management consultant and has been a lecturer at Texas A&M. She gas worked for INTEC Engineering, San Jorge International, Tecpetrol, Accenture, Oliver Wyman, The Scotia Group, Arthur D. Little and Holland & Davies.
Education
BSc/MSc in Chemical Engineering (U of Buenos Aires, Argentina), International Petroleum Management Degree (Texas A&M) and Dr of Engineering on Petroleum Engineering (Texas A&M).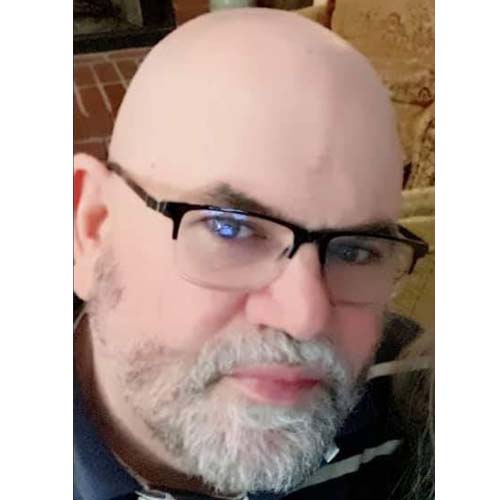 Kenneth Kibodeaux
Houston
Petroleum Engineer / PhD
Consulting focus
Reservoir engineering focus in conventionals and unconventionals (including shales and heavy oil), Enhanced Oil Recovery methods, reservoir performance prediction and optimization, reservoir characterization.
Professional background
Kenneth is co-founder and CTO of Renascent Energy, having held technology development and deployment positions in Texaco, Shell, and Saudi Aramco, and consulting work for PetroChina, with experience in US, Canada, China, Trinidad, Venezuela, Jordan, Saudi Arabia, and Indonesia. SPE Distinguished Member.
Education
B.S. in Petroleum Engineering (U of Texas at Austin), M.S. in Petroleum Engineering (U of Texas at Austin), Ph.D. in Petroleum Engineering (U of Texas at Austin).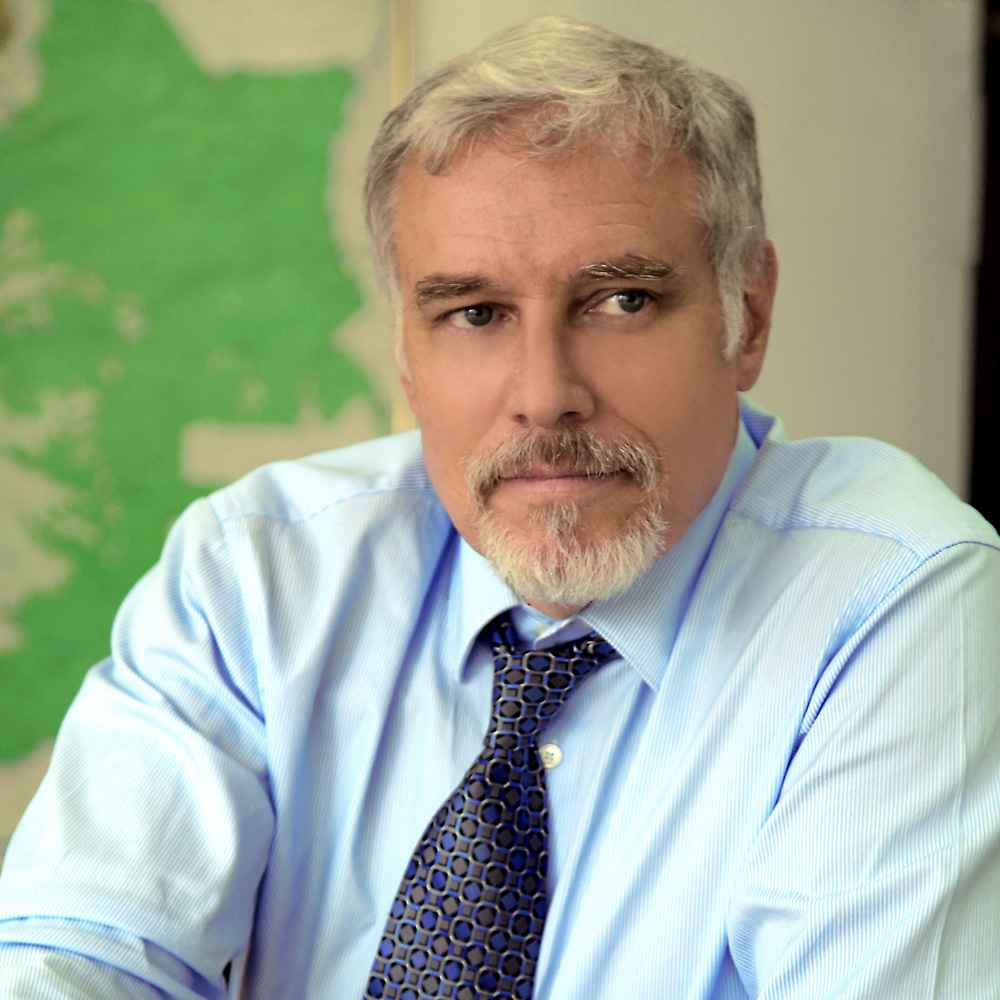 Max Torres
Cofounder and Managing Partner
Houston – Bogotá
Geoscientist / MSc
Consulting focus
Exploration new ventures, processes, corporate transformation and management; field development; asset acquisitions.
Professional background
Besides being the cofounder of Plata Energy, Max is the CEO and founder of Selva Energy and has worked in exploration and executive positions for Astra, Bridas, Repsol, and Ecopetrol, where he was VP of Exploration.  Deep experience in LatAm, Europe , North Africa, the Middle East and the FSU.
Education
BSc in Geology (U of Tucuman, Argentina), MSc In Stratigraphy (Georgia State U).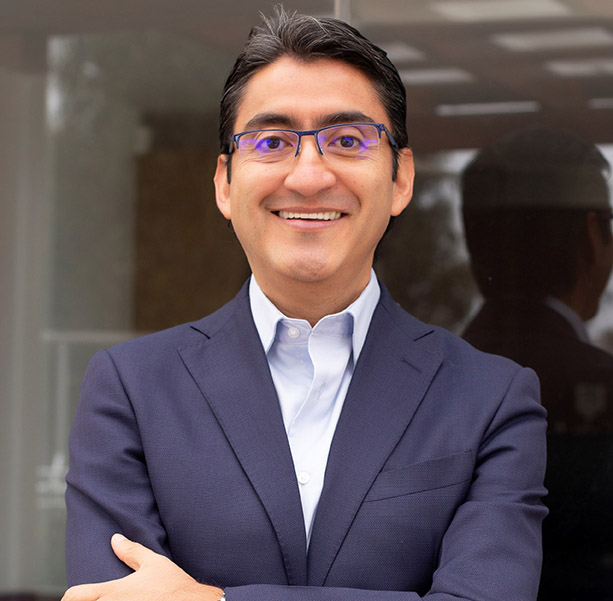 Diego Diaz
Quito
Economist / MBA
Consulting focus
Companies' productivity optimization and sustainable value creation. Identifying the root cause of process gaps and implementing best practices and available solutions to drive excellence in leadership, cultural change, and innovation.
Professional background
Diego  held management positions for technical, strategic, and administrative departments in prominent organizations such as ENAP, Occidental Petroleum, Central Bank and Banco Popular del Ecuador, with work experiences in Ecuador, Oman, Egypt, the Bahamas, and the United States.
Education
BSc in Economics (Pontificia Universidad Católica del Ecuador), MBA (University of Notre Dame)